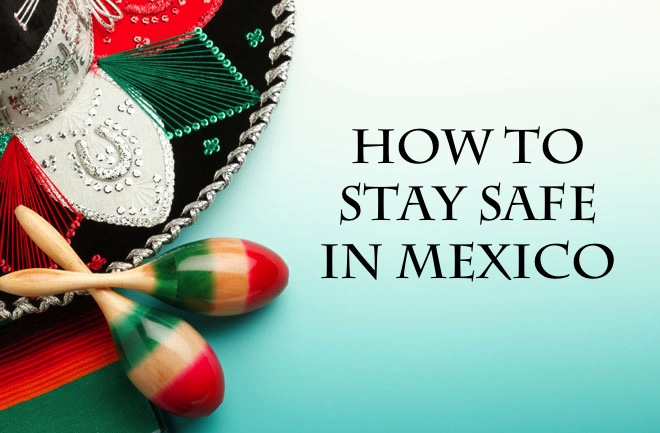 Did you know that you can stay safe on your next vacation to Mexico by doing one simple thing? Would you believe it if I told you this surefire safety method costs zero dollars and doesn't even require a trip to the store? Well, it's true! You can stay safe when visiting Mexico simply by using common sense!
The Real Facts
A lot of the information about crime in Mexico is sensationalized in the news. The country does have serious issues with the drug trade and related violence, but this is generally in isolated areas away from popular tourist destinations.
The crime rates of many U.S. cities known to attract tourists are actually worse compared to Mexico's vacation destinations. For instance, in 2010, the murder rate in Orlando, Florida was higher than those of Puerto Vallarta and Cancun. That means it is technically safer to go to those Mexican cities than to visit a certain beloved cartoon mouse!
The homicide rate in the Mexican state of Yucatan was recently on par with that of Maine in the U.S. and lower than those of Oregon, Montana and most other U.S. states.
And consider the capital, Mexico City. Washington, D.C.'s crime rates are four times as high! Mexico City also has fewer annual homicides than other big U.S. cities like Miami and Chicago.
Use Your Noggin!
On your next visit to Mexico, be thoughtful about your actions and you will have a safe, enjoyable time!
Don't go looking for trouble. Stay in tourist areas. Don't try to buy drugs.
Don't drink too much. Keep your wits about you. Appearing drunk and obnoxious could make you a target for crime.
Keep valuables and extra money locked in your hotel safe. Don't wear flashy jewelry. Keep your wallet close to you in a money belt or cross-body bag.
Don't go out alone, especially at night. If it is unavoidable, make sure someone knows your whereabouts.
Use tour companies that have been vetted by your resort or that you have personally researched. Some might not adhere to safety standards or have appropriate insurance coverage. This is especially true for watersports, like jet ski rentals.
Mind signs at the beach. Some areas have rough surf warnings that should be taken seriously.
When visiting nightclubs (ladies, especially), do not wear shoes that are too high or have a stiletto heel. Many streets in Mexico are uneven or unpaved. Keep an eye on your drink at all times, even when the bartender is making it. Plan to take a taxi back to your hotel rather than walking in the dark.
As you can see, if you stick to the tourist areas and use simple common sense, you can easily stay safe – Maybe even safer than if you were traveling in the U.S.!